FlipPilot is now Forefront CRM!
Register for the upcoming launch webinar at forefrontcrm.com
THE 1st DEAL PIPELINE SYSTEM FOR REAL ESTATE INVESTORS
Worried potential deals are slipping through the cracks?
FlipPilot's drag-n-drop deal pipeline allows you to visualize your workflow and automated follow ups ensure no lead is ever left behind.
You Don't Need a Complicated Software System, You Need Something That Just Works
Many real estate investors get bogged down trying to setup complicated software systems using Podio and it ends up feeling like you're banging your head against a wall to make it all work correctly.  
FlipPilot just works so you can focus on doing deals! 
Deal Pipeline
FlipPilot is like the whiteboard every serious real estate investor has in their office.  The pipeline allows you to see At-A-Glance where all of the leads and deals you're currently working are.
Automate Follow Ups
Utilize FlipPilot's customizable follow up sequences to send personalized texts and emails to Sellers.  
Track Communication with Sellers
Using our CallRail integration, you can track campaigns for leads, text and call sellers using your phone numbers, record and playback your calls and see all of it in a timeline format.
No complicated setup necessary.  Call us if you need help!
FlipPilot is the first real estate investor platform to allow you to sign up and immediately start using it to track your leads and deals.  Our main focus has been creating an intuitive system that you love using. 
If you get stuck, we have training and phone support.  Just give us a call!
Turn More Leads Into Deals
Super simple scheduling of reminder calls, automated follow up drip campaigns, color coding to show when a particular lead/deal should have progressed in your workflow, all work together to help you do more deals and make more money!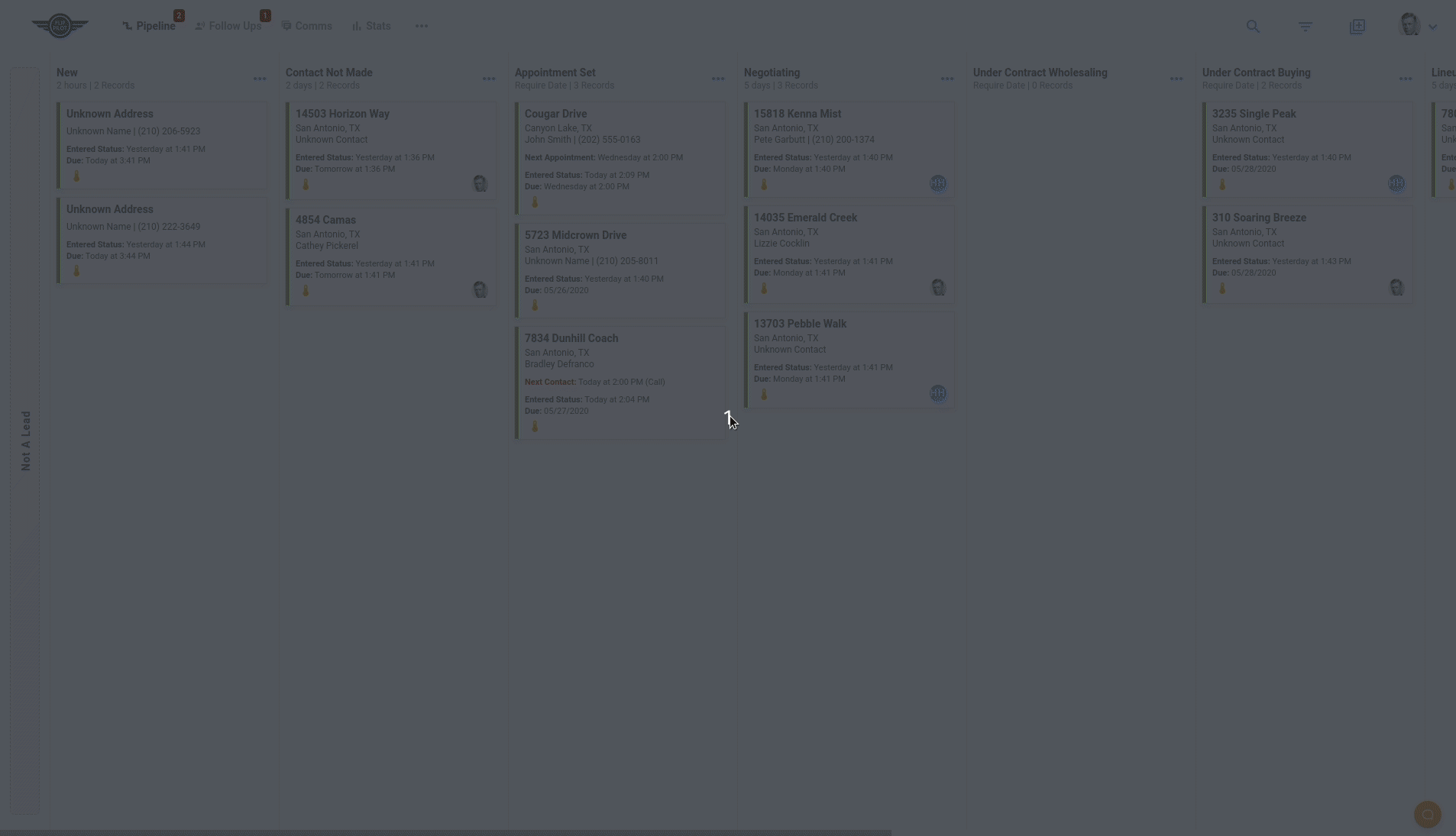 Sign Up and Start Using Immediately